Commonwealth Connections: Instructor Days
On August 9th and 10th, join colleagues from the Penn State Commonwealth Campuses to energize for the upcoming semester.
The event will explore topics related to engaging and supporting students; assessment; diversity, equity, and inclusion; emerging technology trends; and more! Hear from your faculty colleagues as they share strategies and tools for success. Be sure to bring your questions and any stories of success you care to share.
When
Wednesday, August 9th
12:00PM – 4:00PM EST
Thursday, August 10th
9:00AM – 1:00PM EST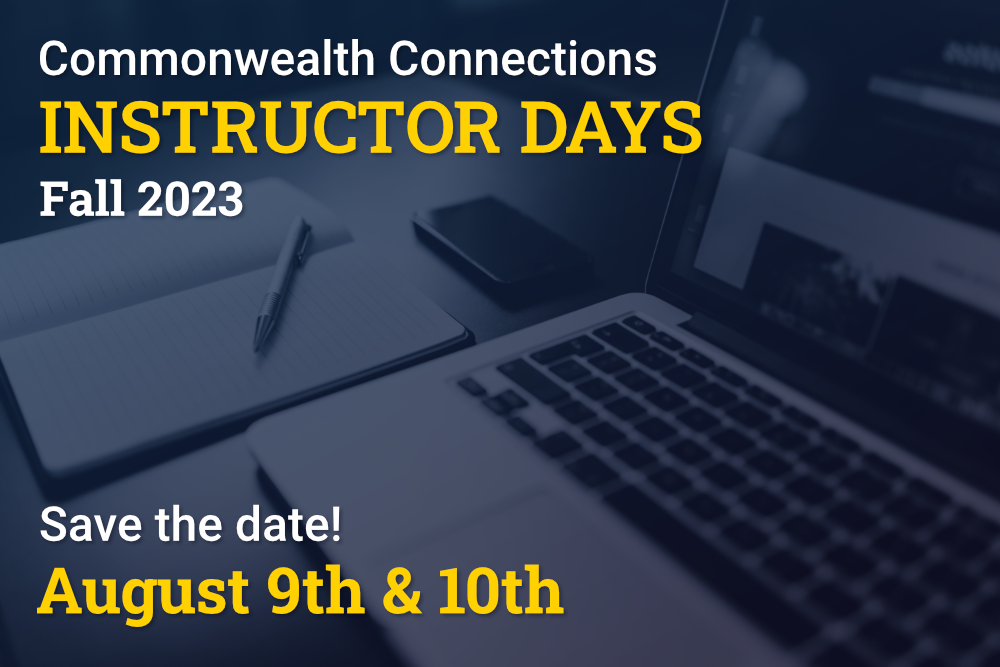 Session Recordings & Resources
August 9, 2023
at 12:00 PM
Join us for the plenary session in which 2 of the recipients will discuss their use of effective, active, and engaging pedagogy, their passion for teaching and students' learning, and their approaches to teaching and learning activities.
Penn State encourages persons with disabilities to participate in its programs and activities. If you anticipate needing any type of accommodation or have questions about the physical access provided, please contact Jen Wagner at jlw83@psu.edu at least 2 weeks prior to the start of the program to allow sufficient time to effectively meet your access needs.